Oxsitis, forerunner in the development of a
women's trail backpack
A few years after the creation of Oxsitis and the development of our trail back packs, we noticed that the running vests (of all brands) presented on the market were not adapted to the female morphology and were claimed to be unisexed.
Chest discomfort, friction in the back and shoulders, poor fit… the female body has its specificities that men do not have.
The waistcoats were so uncomfortable for female runners that some were forced to give up in competition.
The idea of developing a specific pack for women took shape in 2012.
We surrounded ourselves with well-known female athletes to develop a trail backpack adapted to women's physiognomy.
After many months of research and development, training and competition tests, the first women's trail bag is now on the market!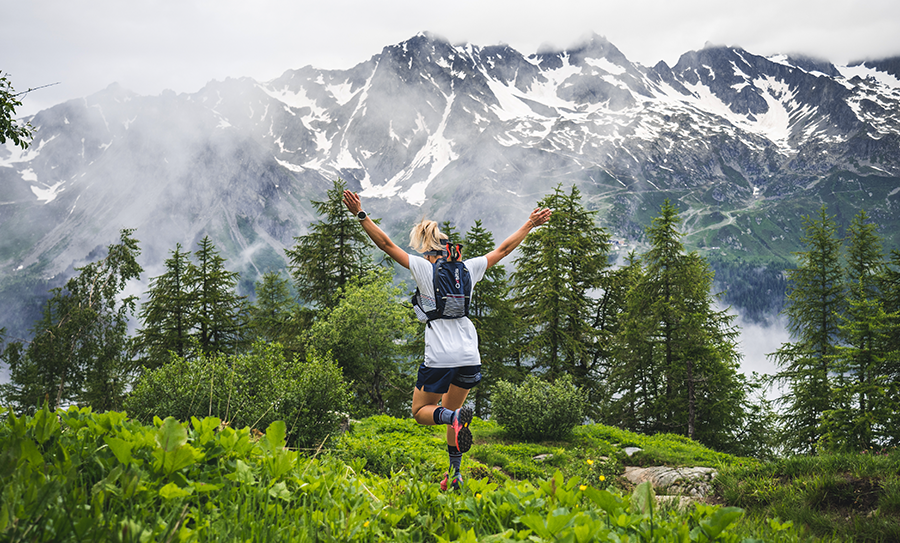 Women's trail running vests : specificities and differences
If most of the running bags were "unisex", we wanted to make a women's range entirely adapted to the morphology and tastes of female runners. We wanted to make a women's range entirely adapted to the morphology and tastes of female runners, by changing more than just a colour!
No more straps that go over the chest or rubbing on the trapezius or ribs.
In concrete terms, what are the differences with a trail waistcoat for men?
More pronounced shoulder indentation, as women are generally thinner than men
Shorter back length to avoid chafing
Adjustment straps that go over the chest and across the abdomen
No compression in the chest area with the flask pockets located lower down.
Oxsitis was a forerunner in this market and today all the bags in the men's range have a female equivalent!
Which running backpack for which distance?
In the Origin women's range there are 4 different models to suit all distances. The number after the product name indicates the capacity in litres. The more storage space you need, the larger the volume!
 Our tips for choosing the right volume for your distance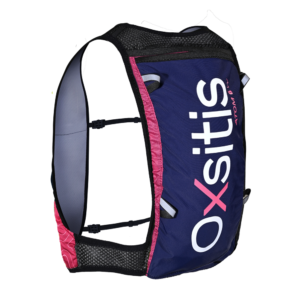 A minimalist running jacket for short and medium distances. It can be worn like a waistcoat and has a second skin effect!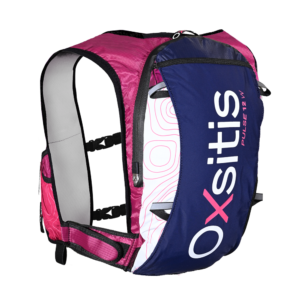 A versatile running backpack for short, medium and long runs! If you only want to invest in one model, the 12 litre format will be your first choice!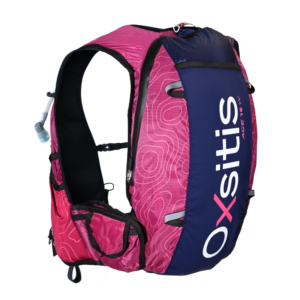 For ultra-trail and mountain lovers, the Ace 16 will please for its generous volume while remaining very light.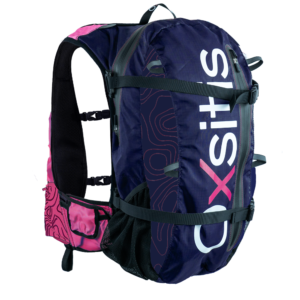 The 30 litre model has been designed for multi-day touring races or hiking.
Plus d'informations sur notre marque...
Originally an innovation that will revolutionize sports hydration…
Quality, Technicity, Proximity, Environment, discover the values of the brand.
Focus on
recycled products